Six Drawer Dresser - Giancarlo Studio Furniture
Six Drawer Dresser: Wood Dresser: Side Board: A Classic Example Of Both A Labor Of Love And A Love Of Labor. Over One Hundred Twenty Hand Cut Dovetails Place This Piece In A Category All Its Own. This Perfect Dresser Has Continuous Figure And Grain Matched Drawers As Well As A Waterfall Case Design. The Waterfall Case Is Constructed From Two Solid Board Each Fifteen Feet In Length. The Boards Are Separated By Highly Figures Claro Walnut Pieces Cut From Crotches In The Walnut Log. Solid Cherry Beams Run Through The Entire Length Of The Piece Providing Extreme Strength And Resistance To Changes In Humidity.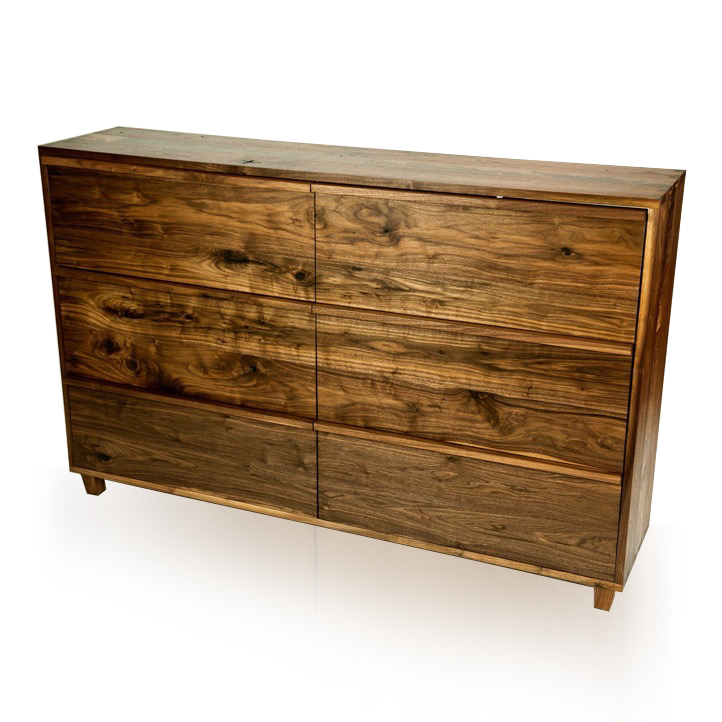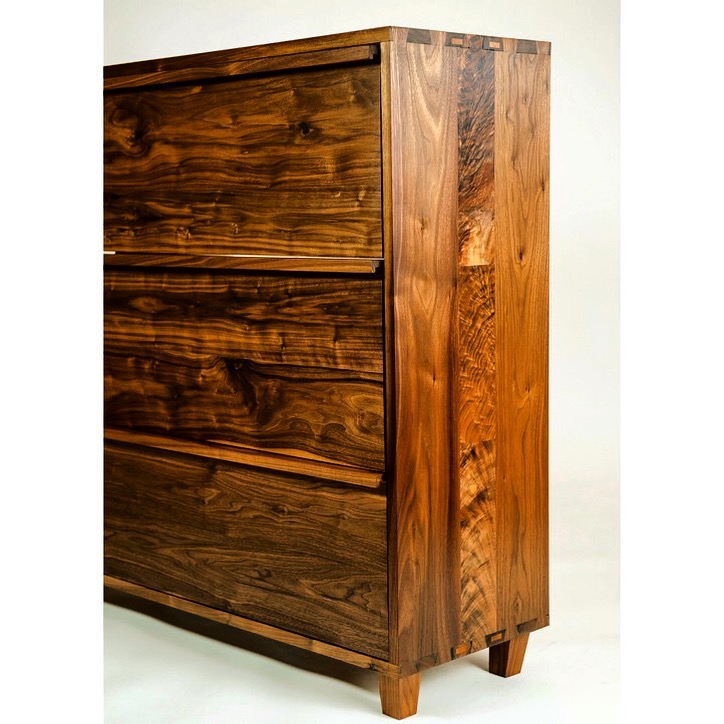 Six Drawer Dresser
A classic example of both a labor of love and a love of labor. Over one hundred twenty hand cut dovetails place this piece in a category all its own. This perfect dresser has continuous figure and grain matched drawers as well as a waterfall case design. The waterfall case is constructed from two solid board each fifteen feet in length. The boards are separated by highly figures Claro Walnut pieces cut from crotches in the Walnut log. Solid Cherry beams run through the entire length of the piece providing extreme strength and resistance to changes in humidity.